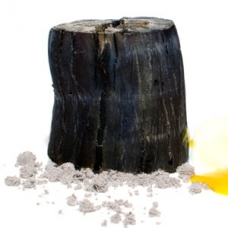 This deliciously strange dish will have the whole table talking. Simple and creative, the edible charcoal made from ...
CONTINUE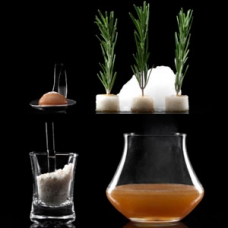 The Caramel – cocktail, powder, air and spheres
This famous molecular cocktail will be the talk of any holiday party. Smooth. Sweet. Salty. A molecular mixology ma ...
CONTINUE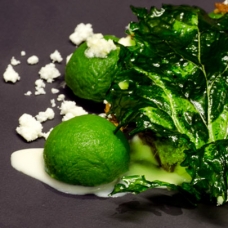 Dumplings, Broccoli Rabe, Garlic Powder, Anchovies
This modernist broccoli rabe gnocchi with garlic powder, garlic sauce and a beautiful fried broccoli rabe leaf is a ...
CONTINUE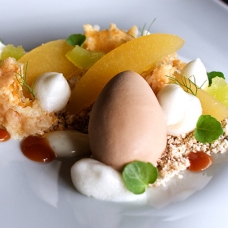 Caramel Poached Apples, Walnut Soil, Cider Honey Foam
A magical dessert by Chef Steven Cak of Parkside, Austin. Great flavor combination, balanced sweetness and variatio ...
CONTINUE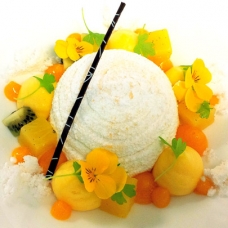 Pavlova with Caribbean Citrus Flavors
A beautiful modernist dessert by community member and Executive Pastry Chef Angel Ramirez Betancourt. Pavlova with ...
CONTINUE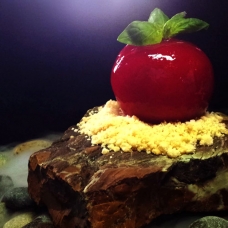 Strawberry Ice Cream Cheesecake, Bell Pepper Jelly
Cheesecake ice cream covered in roasted red pepper jelly, caramel sand and strawberry 'smoke' by community member R ...
CONTINUE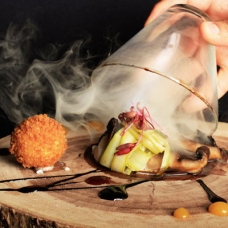 Smokey Forest: lavender smoke, porcini soil, arugula sphere
This exotic-looking dish uses some basic modernist cuisine techniques that will delight both your palate and your s ...
CONTINUE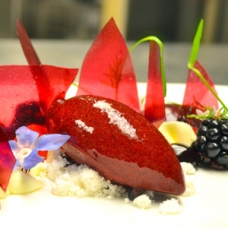 Blackberry in Textures by Chef Russell Karath
This extraordinaire dessert by Chef Russell Karath features blackberry cremeux, mascarpone cheese, blackberry gel, ...
CONTINUE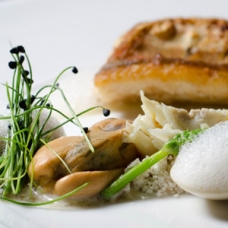 Sea Garnish – edible sand, sea foam and seafood
Inspired by Heston Blumenthal's 'Sound of the Sea' dish, molecular gastronomy Chef Elfwing of Senses at the Hil ...
CONTINUE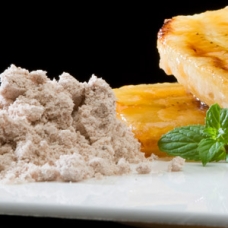 Nutella Powder with Caramelized Bananas
The Nutella Powder melts in your mouth instantly and releases the amazing taste and aromas of Nutella. Nothing bett ...
CONTINUE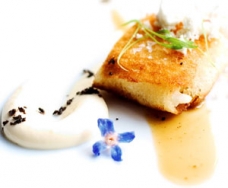 If you like dipping crispy bread in runny egg yolk you are going to love this one. The "Egg, Bread, Truffle" is ...
CONTINUE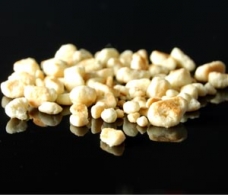 The oil crumbs are crispy on the outside and melt in the mouth releasing a burst of flavor. In this case they were ...
CONTINUE