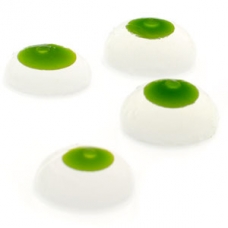 Tomato Water Spheres Injected with Basil Oil
Expand the possibilities of spherification! Have you already mastered basic and reverse spherification? Ready to tr ...
CONTINUE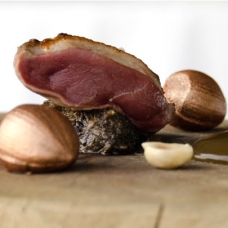 Pigeon, Foie Hazelnuts and Fallen Forest Leaves
A masterpiece from Chef Eneko Atxa at his 3-Michelin Star restaurant Azurmendi in Spain. A perfectly-cooked pigeon, ...
CONTINUE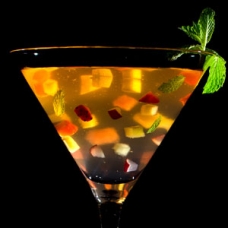 A delicious, refreshing and incredibly smooth and velvety sangria with suspended fruit and mint leaves at different ...
CONTINUE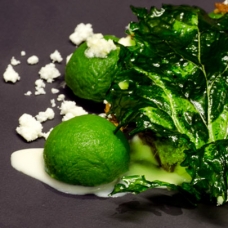 Dumplings, Broccoli Rabe, Garlic Powder, Anchovies
This modernist broccoli rabe gnocchi with garlic powder, garlic sauce and a beautiful fried broccoli rabe leaf is a ...
CONTINUE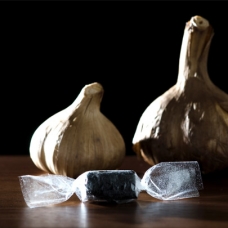 Black Garlic Caramel with Edible Wrapper
Black garlic and kimchi "caramels" with edible wrapper paired with a mirin and white miso dipping sauce. The ed ...
CONTINUE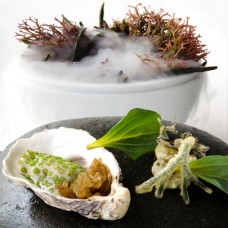 Oyster with Sea Gel and Aromas
The creative presentation of this dish will give you a complete sensory experience. Chef Eneko Atxa of Azurmendi ha ...
CONTINUE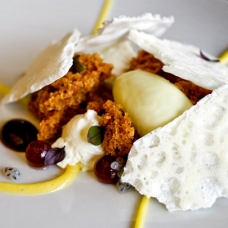 Goat Cheese Mousse, Grape Jelly, Yuzu Curd, Basil Ice Cream
A modernist dessert that pairs airy goat cheese mousse with grape, yuzu and basil. Flavors are presented in multipl ...
CONTINUE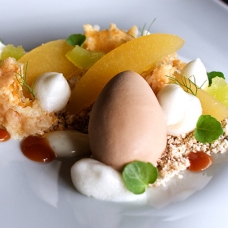 Caramel Poached Apples, Walnut Soil, Cider Honey Foam
A magical dessert by Chef Steven Cak of Parkside, Austin. Great flavor combination, balanced sweetness and variatio ...
CONTINUE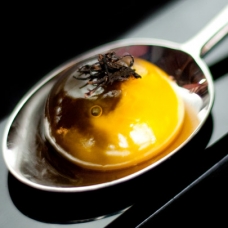 Our Hens Egg, Cooked Inside Out and Truffled
This is another brilliant dish created by molecular gastronomy Chef Eneko Atxa of Azurmendi. An egg yolk is careful ...
CONTINUE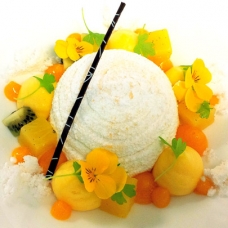 Pavlova with Caribbean Citrus Flavors
A beautiful modernist dessert by community member and Executive Pastry Chef Angel Ramirez Betancourt. Pavlova with ...
CONTINUE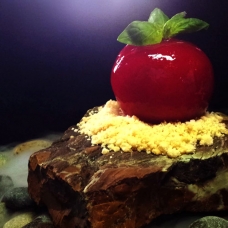 Strawberry Ice Cream Cheesecake, Bell Pepper Jelly
Cheesecake ice cream covered in roasted red pepper jelly, caramel sand and strawberry 'smoke' by community member R ...
CONTINUE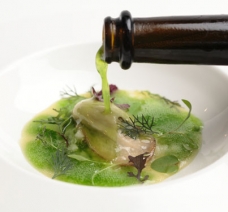 This elegant oyster dish is a shining example of the modernist cuisine created by Chef Ryan Clift of Tippling Club ...
CONTINUE