Modernist Cuisine in The World's 50 Best Restaurants
Every spring, the culinary world waits with bated breath for the release of The World's 50 Best Restaurants list, sponsored by San Pellegrino and Acqua Panna. Compiled by a panel of over 900 of the planet's leading culinary gurus, this year's prestigious list includes several of our favorite modernist restaurants from across the globe.
To be included means that you truly have reached the top and chefs consider it an honor just to be considered. To make the list isn't the end of the road, though; once you make the list, the pressure is on to STAY on it. A huge congrats to the chefs whose hard work, dedication and innovation finally paid off!
Up From #2 last year, the best restaurant in the world is El Celler de Can Roca!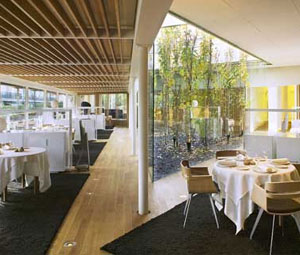 Assuming the number 1 position for their first time is El Celler de Can Roca of Girona, Spain. The welcoming family atmosphere created by the Roca brothers is surpassed only by the masterful skill of each man in his own specialty: Joan is an innovative chef who made significant contributions to sous-vide cooking in the 1990's with his Roner machine and continues to push the envelope on a daily basis. Jordi adds the daring and mischief with his off-the-charts pastries and desserts and head sommelier Josep rounds out the trio by keeping the front-of-house running exquisitely. Congratulations, gentleman!
Noma Takes the Second Spot!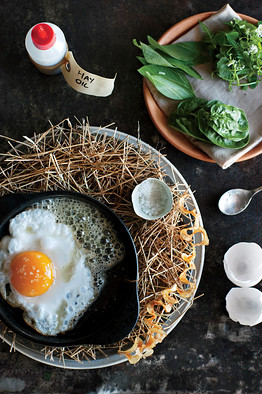 Coming in at number 2 on The World's 50 Best Restaurants list is last year's number 1, Noma in Copenhagen, Denmark. Noma takes great pride on shaping their methods around their local food sources and their culture. Their small, understated restaurant has only 65 tables but don't let the unassuming atmosphere fool you. Not only has Noma earned 2 Michelin stars and been on The World's 50 Best Restaurants List for 8 years running, Chef Rene Red Redzepi has been voted by Time as one of the 100 most influential people in the world. Congratulations Noma!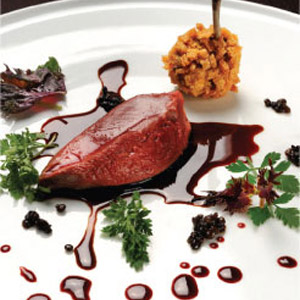 The third slot on the World's 50 Best List Goes to Osteria Francescana in Modena, Italy. Modernist Chef Massimo Bottura's innovative, mold-smashing methods earn him quite a bit of press and his love of cooking is apparent in every dish. He's artistic and brilliantly zany, serving outlandish molecular cuisine tempered with traditional fare. He's also earned every accolade that he gets and then some via hard work and his desire to take that next step. Felicitazioni Chef Bottura and Osteria Francescana!
Mugaritz Rounds Out the Top Four!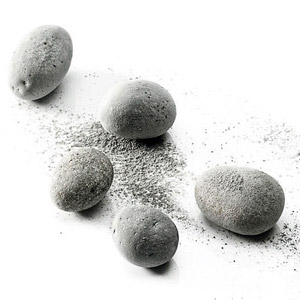 Earning the fourth slot on The World's 50 Best Restaurants list, Mugaritz in San Sebastian, Spain is no stranger to the list. For the last 8 years, Mugaritz has made the list due in large part to Chef Andoni Luis Aduriz's creative methods and intense attention to detail. He doesn't just feed his guests, he entertains them and offers them a culinary experience that they simply can't get anywhere else in the world. Way to go Mugaritz!
D.O.M. Nails #6!
Another of our favorite molecular restaurants earned the number 6 slot. D.O.M. in Sao Paulo, Brazil uses fresh local ingredients, loads of creativity and modern cooking techniques to take traditional dishes to the next level. Named The Best Restaurant in South America for four years running, D.O.M. has held some spot on The World's 50 Best Restaurants for the last 8 years! Great job chef Alex Atala and crew!
More of our favorite modernist restaurants that earned a spot on the 2013 list include:
#7 – Dinner by Heston Blumenthal in London, England. Chef Blumenthal and his two team members Ashley Palmer-Watts and James "Jocky" Petrie use modern techniques to transform recipes that date back as far as the 1500's into edgy dishes that you won't soon forget.
#8 – Arzak, also in San Sebastian, Spain, is a family restaurant  where father and daughter team Juan Mari and Elena Arzak use modern techniques to take local ingredients from standard fare to works of art that are as creative and beautiful as they are delicious!
#15 – Alinea in Chicago. We'd be remiss in our duties if we didn't mention Chef Grant Achatz and Alinea's awesome achievement here. Ever since the restaurant exploded onto Chicago's culinary scene in 2005, Chef Achatz has been making waves and impressing palates with his inspirational dishes that defy convention and please all the senses.
#18 - Le Chateaubriand in Paris, France. Defined locally as a neo-bistrot, Le Chateaubriand is famous for using techniques that range from traditional French to Asian. Modernist Chef Inaki Aizpitarte mixes the menu up on a daily basis in order to use the freshest ingredients to surprise and delight his guests.
# 26 - Quique Dacosta in Denia, Spain. This is only their second year on the list but Chef Quique Dacosta is being likened to such legendary chefs as the Roca brothers and Ferran Adria. There's nothing unassuming about this place and the food lives up to the expectations and swagger. Dishes are clean, minimalist and high-impact. Prepare to be delighted.
#33 - The Fat Duck in Bray England. Another Heston Blumenthal restaurant makes the list! It's no wonder though because he's a pioneer in modernist cuisine. He uses his knowledge of food to make masterful pairings and he isn't afraid to invoke every sense in order to elevate your dining experience. His brilliance and innovation show through in every dish.
#35 - Oud Sluis in Sluis, Netherlands has earned a spot on The World's 50 Best Restaurants for the 8th year in a row. Don't plan on just stopping in to try some of Chef Sergio Herman's  avant-garde dishes though; the waiting list isn't a couple of hours long – it's a couple of MONTHS long! The menu changes daily in order to utilize only the freshest local produce and seafood. Make your reservations now – it's worth it.
It's great to see modernist restaurants being recognized for their hard work and constant drive to push the culinary industry forward. Without innovation, creativity and passion, dishes become stagnant and food becomes boring. Thank you and congratulations again to all who made this year's World's 50 Best Restaurants list!